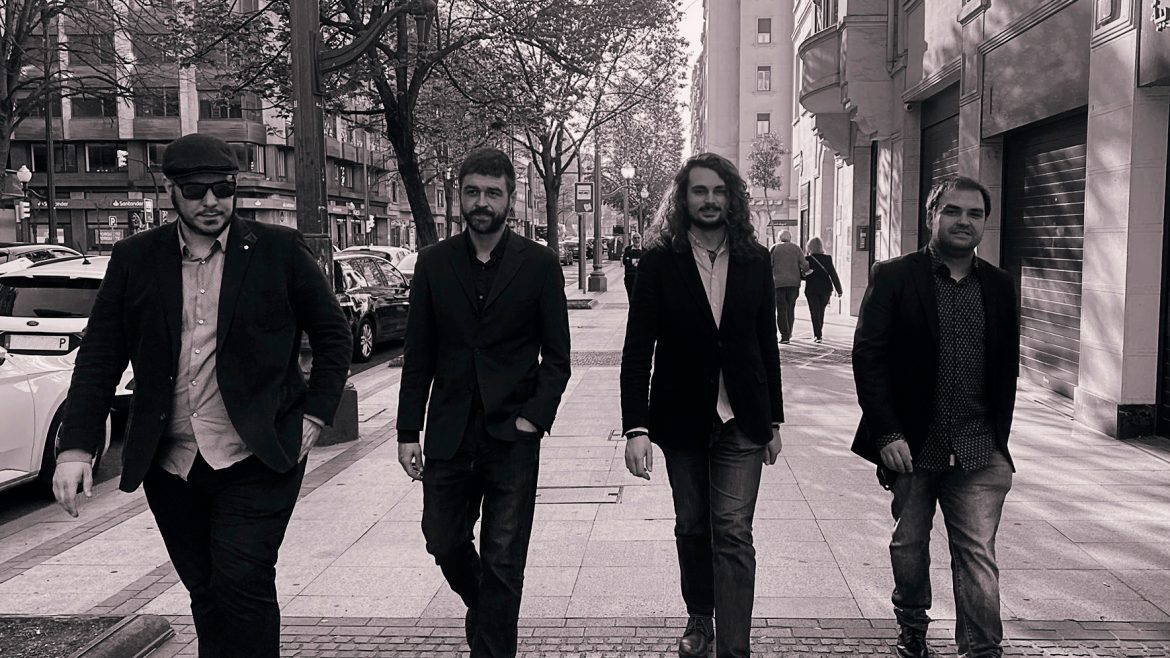 Clean, fresh, and exciting
November 22, 2022
"We want to
feel among friends again", that´s how Xahu members met in 2018 at Musikene and
that same atmosphere is what keeps them together today. Whether playing their
own songs or playing covers and following the path of bands such as jazz
Messengers or Brian Blade & The Fellowship, over the years they have built an
estimable Be-Bop, Hard-Bop, and pure jazz repertoire. Thus, in April 2021 after
having selected 11 songs they release the record that you are holding in your
hands, "Gero, Gerokoak" (Come what may), band´s premiere and hopefully the
beginning of a successful career.
The band
features saxophonist from Deba (Gipuzkoa) Josu
Salegi who, after graduating at Musikene has joint different bands such as Half
Quartet Plus Two, Lau Quartet, Ludovico y los Acéfalos, Soul Messengers or
Víctor Antón Group. Mikel Núñez from
Durango on piano is a teacher, has collaborated with countless artists and a Mississippi
Queen, Josu Bergara or Bilbao Lindy band member as well. Jon Ander Amigo on electric bass, regular musician from the Bilbao
scene and Musikene and Navarra CSMN student, versatile and prolific, he has
performed along with Charlie Don't Jazz, Mr. Bop Trio, FD Funk, Jazz Morning
Duo, the Asymphtomatics, A2 Jazz Quartet among others. And finally, Unai Olabarri Varela on drums, both
master's degree at Prins Claus Conservatorium in Groningen and Queens College
Aaron Copland School of Music in NY, who part from having performed with
Deborah Carter, Dave Glasser or Andrzej Olejniczak is also a Swingpapers, Half
Quartet Plus Two and Kass & The Gingerbread Boys member
Collaborating,
performing live and rehearsing without any rest (in 2018 and 2019 they were
resident band at Hacería Jazz Club in Bilbao) they have been gradually shaped a
musical entity and it was a about time to prove it on a record. As they say, it
is the music itself, its thrust and inspiration what has brought them here and
will be the engine that will launch them into the future. The band is eager to
play these songs live and we are eager to enjoy them. Then will come what will
come ("gero, gerokoak")
but it will undoubtedly be pure, clean,
fresh, and exciting.
More Posts