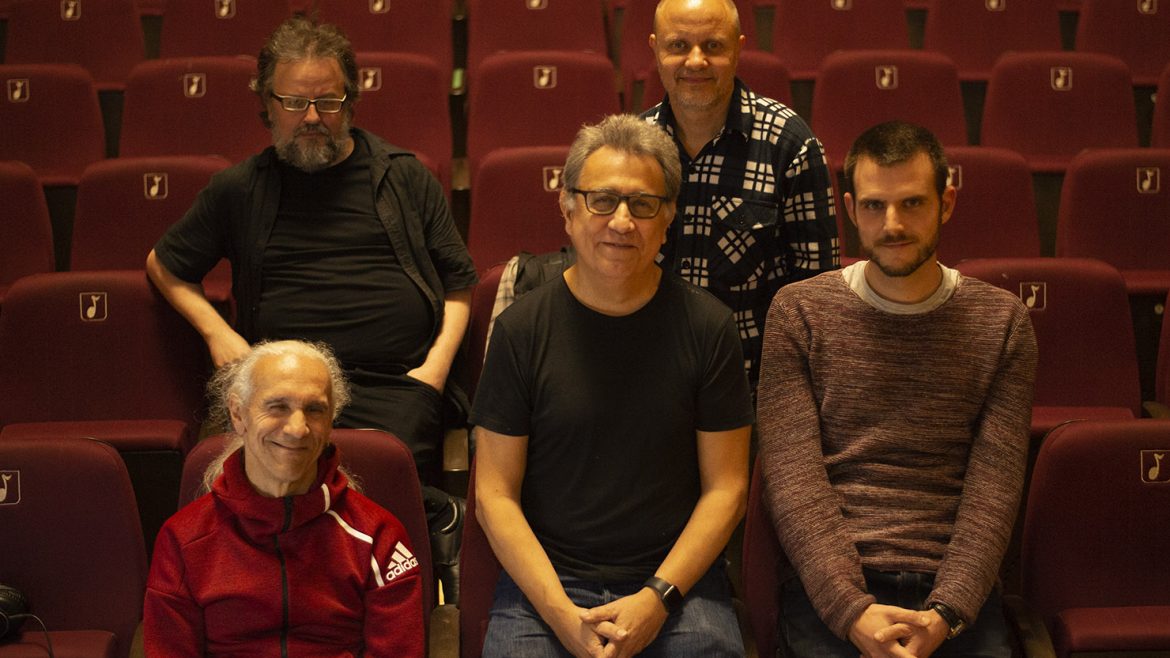 Short Stories
May 6, 2022
Every song
is a short story. A summary of moments, thoughts, and experiences from its creators.
The sound of the compositions and arrangements echo within us, connecting with
our own experiences as soon as they reach our ears. This is where magic of music, all kind of
music but especially jazz takes place, in its abstract, unpredictable, and
therefore universal nature.
With a
wonderful tribute to Cuban boxer Kid Chocolate on the cover, "Short
Stories" is exactly that, a collection of seven stories. Seven tributes
from their creators to artists and people who have influenced them. Covers from
their most admired artists (Kenny Dorham, Wes Montgomery) and his own
compositions inspired by their loved ones. Seven songs wrapped in an
omnipresent Hammond organ warm lullaby with Brother Jack McDuff tradition, Lou Bennett,
or Jimmy Smith echoes. Seven crystalline jazz moments, luminous and genuine,
ready to revive and mutate into new and vibrant forms in the intimacy of our
listening.
Organizing,
could not be any other way, is made up by experienced and extraordinary
instrumental skilled musicians who are able to transmit so much naturally. Raúl
Sainz de Rozas (guitars) as the band leader joined by José Luis Canal (hammond organ)
a well-known musician from Beau Geste quartet in the 80s and especially from,
Infussion, one of the reference bands in Bilbao and in the Basque Country Jazz
history. Raúl completed his classical guitar studies in 1991 and has taken jazz
classes from Joe Pass, Carlos Gonçalvez and Kurt Rosenwinkle. In addition to
teaching since 1992 at "Andrés Isasi" Music School in Getxo and
"Musikene" in San Sebastian, He´s been a Beau Geste, Melonius Tonk,
Kukubarre Jazz Quartet. El Tercer Hombre member, Guitarras amigas (with guitarist
Salvador Salazar) Funk Collective member and collaborates with Georgian violin player
Nika Bitchiashvilli.
José Luis Canal
started out in jazz music along piano players such as Iñaki Salvador and Joshua
Edelman. Throughout his career he has played with musicians such as Peer
Wyboris, Jon Piris, Carlos Gracia, Borja Barrueta, Mikel Andueza, Dani Pérez,
Víctor Celada, Gorka Benítez or Andrzej Olejniczak. In 2015 he released his
first CD as a leader, 12 am (with Peer Wyboris and Jon Piris), and won the
Impulso Award at the V BBK Jazz Awards in 2014. His experience extends beyond
jazz in recordings by Gontzal Mendibil, Kep Junkera, El Consorcio, Pedro Guerra
etc. and in TV (ETB2, Telemadrid).
Juan Luis
Castaño on drums was born in Venezuela and settled in Barcelona, he has a deep knowledge
about Latin music and jazz rhythms. He has studied in Caracas at Juan José
Landaeta Conservatory, Ars Nova Music School and studied drums at Drummers
Collective (New York – USA – 1992) to later obtain the graduate with Honors
Summa Laude at Berklee (Boston – USA) in 2001. After moving to Barcelona, he
has been an active part of the city musical scene, leading Jam Sessions at
Jazzsi Club (Music Workshop). In Bilbao he has recorded with Joshua Edelman
Manhattan-Bilbao Jazz Zubia and Chano Dominguez, Kike Perdomo or Francis Pos. Finally,
the Navarrese sax player Alberto Arteta is undoubtedly one of the most
interesting emerging figures in jazz scene today.
Honors graduate
and End of Degree Award as the best promotion student at Pablo Sarasate
Superior Conservatory. He completed the "Jazz Bachelor Saxophone" at
Conservatorium van Amsterdam, taking classes from Dick Oatts, Gerald Clayton,
Ferdinand Povel, Dave Douglas, Gary Foster, and Don Menza among many others,
and obtaining the best instrumentalist of his promotion recognition. He has
recorded more than thirty records as a leader and as a sideman, of which it is
worth mentioning his three records as a leader: BAT (Moskito Records, 2014),
THE LEGACY (Errabal Jazz, 2016) and BEHAR BIZIA (Errabal Jazz, 2019).
Soul and
swing rhythm, cool R&B elegance, endearing warmth from infallible hammond
organ. Experience and talent always at the service of the story and the
communication with the listener.
More Posts